When I look through my plethora of Tarot and Oracle (and other) decks, I am fascinated by how differently each idea comes across in the art works. In the age of internet publishing it's easier to find variations from a variety of talented artists, some of which I am happy to share with you today.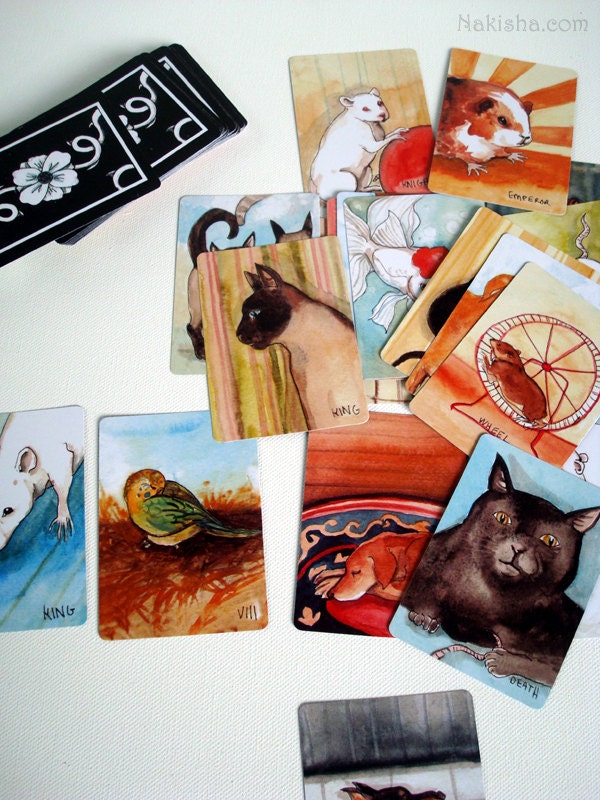 The
BlueDogRose Tarot
by
Nakisha
is full of beautiful domestic animal images created in ink and watercolor and professionally printed on playing-card stock. This 2011 deck is a full 78 cards made up of 22 major and 56 minor arcana. Swords are represented by Cats, Cups are Birds, Pentacles are Rodents and Clubs are Dogs while the Major Arcana also have goldfish, guinea pigs and rabbits. I love the vibrancy and personality of this deck! Check out some of
Nakisha
's other decks, such as the
TaRat
, for beautiful are with some standard Tarot imagery. She can also be found at her
blog
and
facebook page
.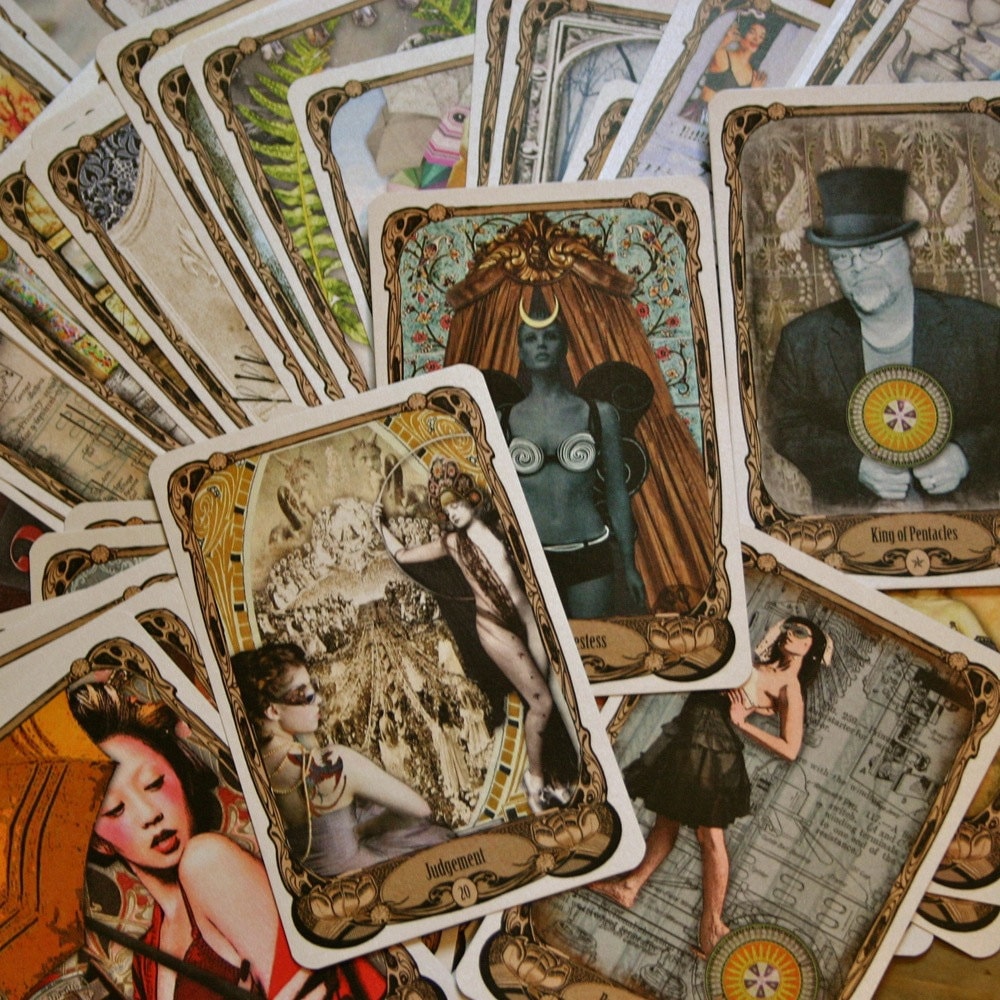 The
Steampunk Tarot
purports to "builds a rusty metal bridge to the edge of your subconscious" and looking at the listing I believe the artist,
Charissa Drengsen
of
curly-cue design
, has achieved this. This digital collage tarot deck is a full 78 cards that blends "post-modern and tribal, ancient and contemporary, traditional and subcultural" images and themes. The deck is available in multiple sizes and has a
large
or
pocket sized
companion book. I have a soft spot in my hear for steampunk and it looks like this deck does a marvelous job of cohesive digital collage and filling the cards with meaning. Swing over to
the shop
and check out some of
Charissa
's other work as well, such as
paper dolls
and
steampunk patches
. She can alse be found
here
.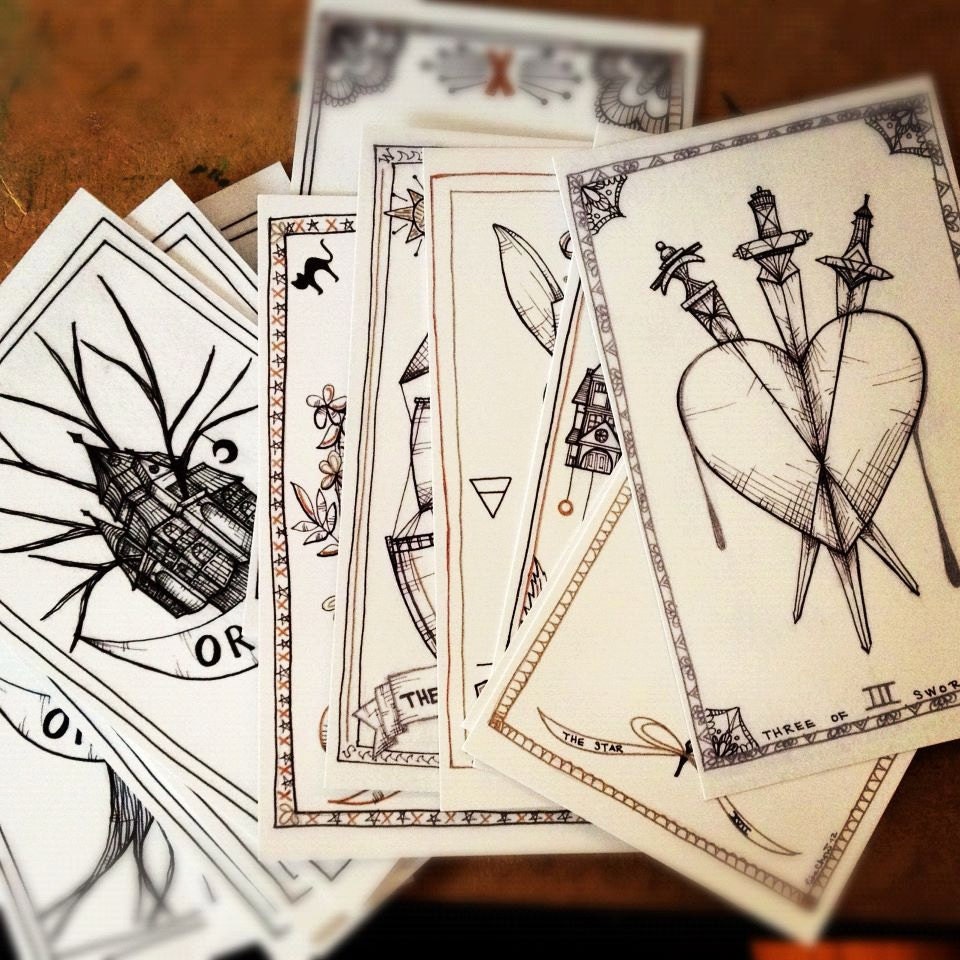 This
Oracle Tarot Deck
by
Lisa Chow
is stunning in it's intricate simplicity. I love the stark contrast of the pen against the paper and I appreciate that she pulls in just a touch of color when it counts. The artist was drawn in by the classical and intricate art work of the tarot and rose to the challenge of imparting her own spin on the standard imagery and this full 78 card deck is the result. The
prints
that color the rest of
her shop
attest to her artistic eye for color, line and space. More about Lisa can also be found
here
.
Thanks so much and please don't forget to enter my current giveaways
here
and
here
!
-Kat