Firstly, thank you and congradulations to the winners of my Yule gift giveaway:
I will be contacting you ladies soon to arrange your readings. I totally look forward to it!
Moving on, one of my 2012 goals is to have at least two listings up for every Sabbat so here are my offerings for Imbolc: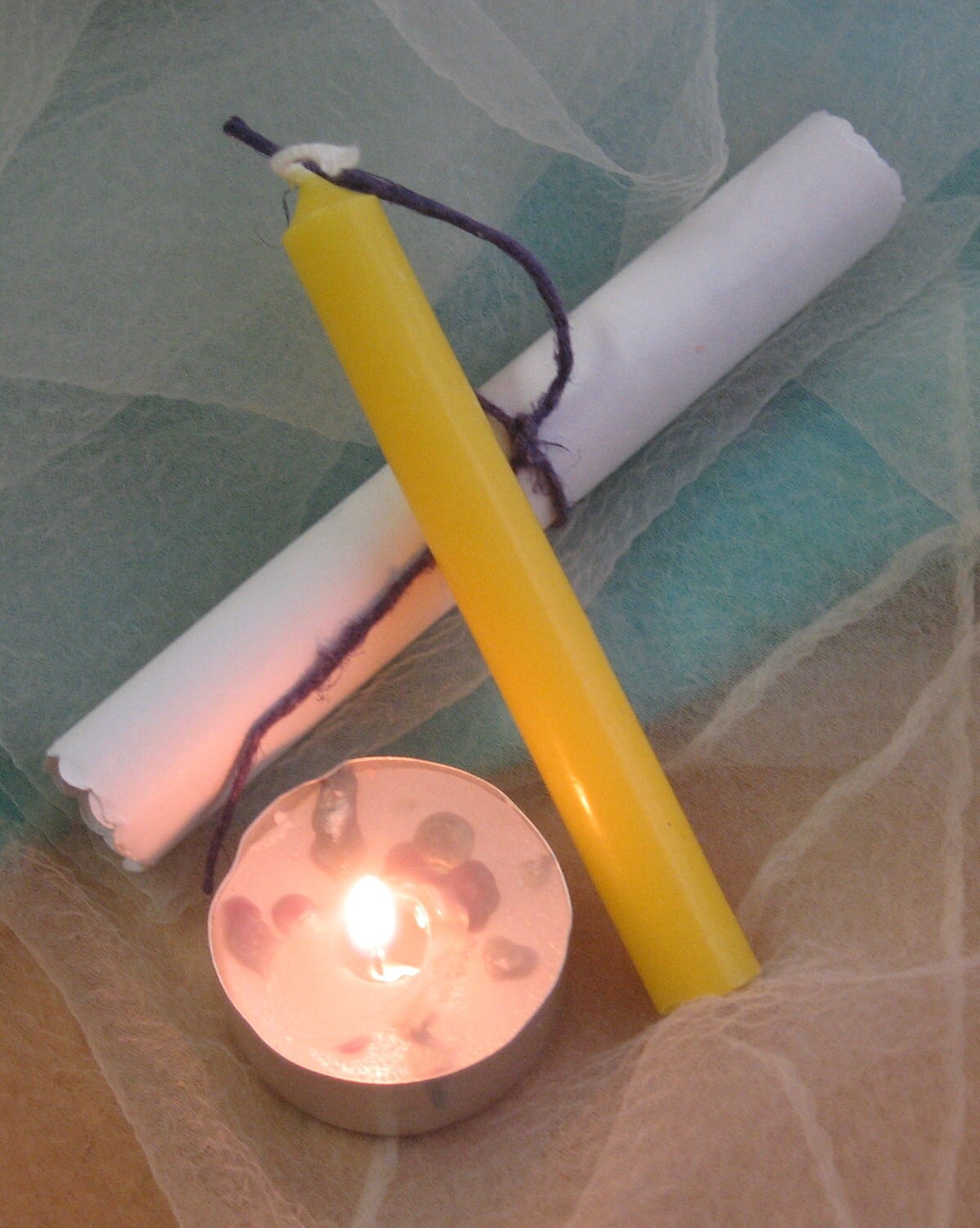 Imbolc/Candalmas Brigid's Flame Candle Spell
to bring passion and motivation into your life
Yellow 4" Ritual Spell Candle charged with power and intention
White tea-light candle that has been charged and then lit with Brigid's Flame
I received Brigid's flame at a weekend intensive from a Reclaiming witch who had brought this fire back from Kildare. Brigid is a goddess of many things, including the inspiration of the bard. I am happy to share this gift with those that wish to kindle the flame of their own passions.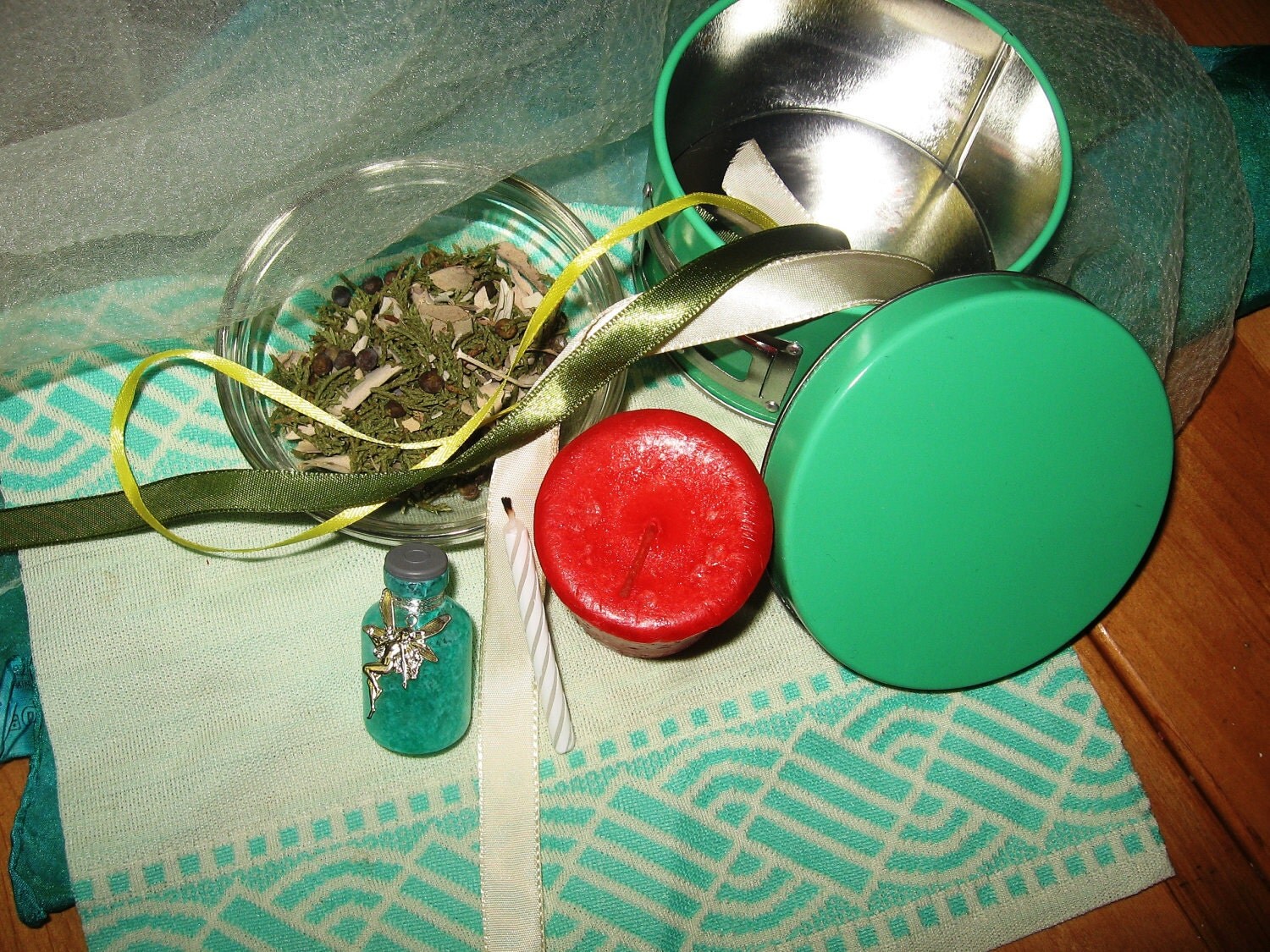 The Fire and The Well
: deluxe ritual and spell kit
You will receive the following neatly and safely packaged in a light-green travel tin:
- White birthday candle that has been lit with Brigid's flame
- Hand-painted green faerie mini-bottle of Brigid's water
- Hand blended mix of cleansing herbs
- Mini Altar Cloth in a beautiful green with Celtic knot-work
- Set of three ribbons for a knot spell
- Red votive spell candle, charged with intention
- Full page parchment ritual and spell instructions
- Light green travel tin
I look forward to putting the finishing touches on these spells and getting them in the mail!