I have a tarot card problem, it's like my shoe problem... I have lots. When one has lots (like over 30) of tarot decks storage becomes interesting. I have a couple collectible decks that just stay in their box on the shelf barring a very very special occasion, but most decks are not as special. The main deck I use for readings lives in a velvet box with a tarot cloth and a big red tigerseye sphere and my Atlantis Deck demanded a golden silk wrap and it's own box. My other decks have to share trunk space in a big wooden box and it sometimes makes me sad. I would like each of my decks to have their own special home... like these: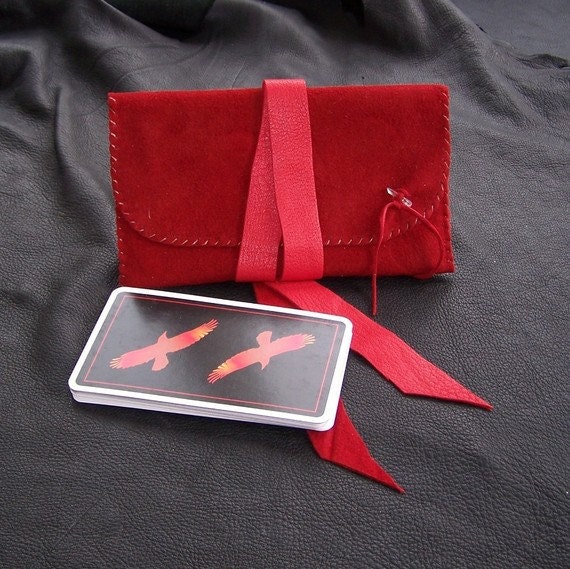 My
Crow Deck
would LOVE this bag. It's awesome and bold, just like the cards. The craftsmanship looks outstanding and the feedback for the shop looks great. This is totally on my wish list!
Red Suede Leather Tarot Bag
at
My Grandmother's Hands
by
Kim Soares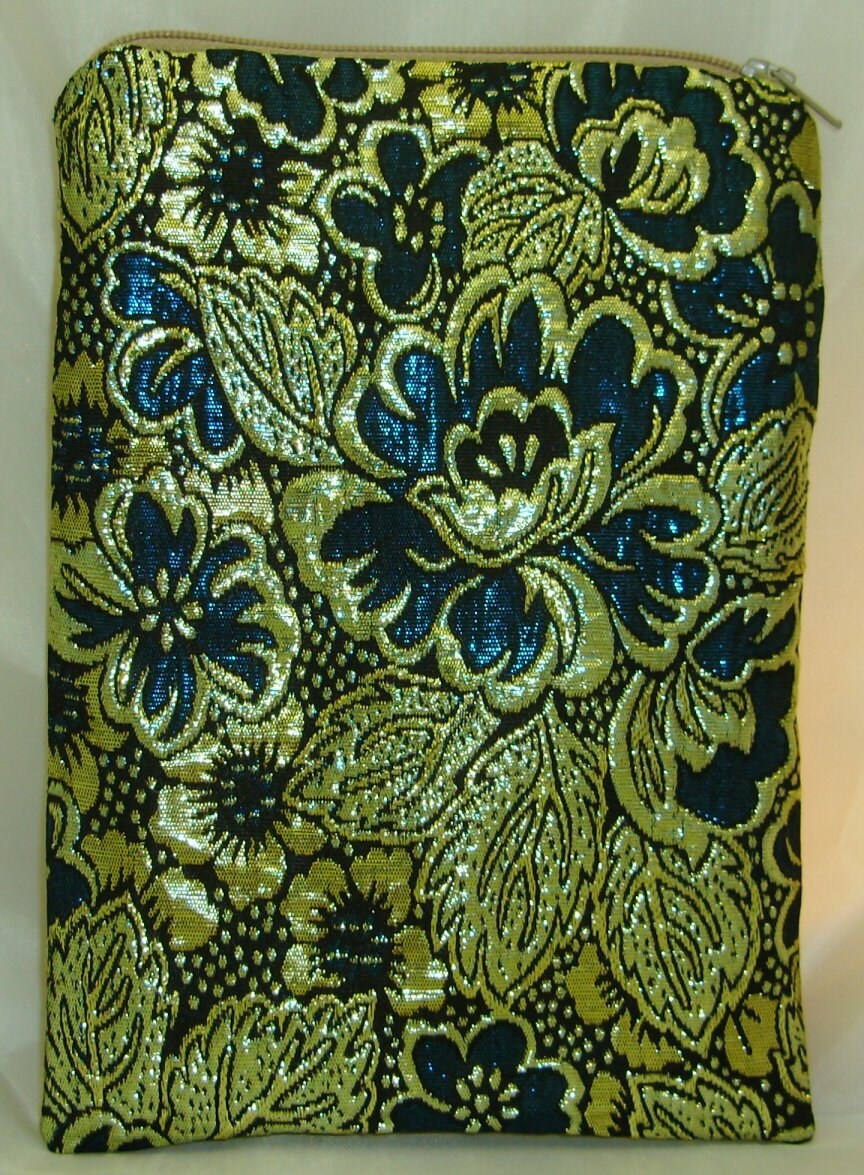 My
Tarot of the Dream Enchantress
is the perfect deck for this beautiful pouch. The brocade is a fantastic choice and the pouch is fully lined in popping teal taffeta satin. The best part of all is the zipper closure! I dislike the floppy and drawstring closures of most tarot bags and think a zip close is a great solution!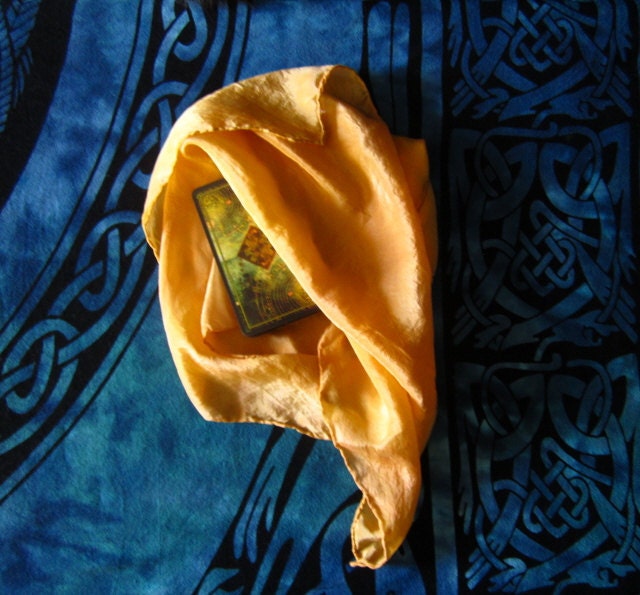 I think my
Romani Tarot
would revel in the bright, bold color of this tarot cloth. The silk would also probably help contain the sparkly energy of these talkative cards.
Hand Dyed Yellow Orange Silk tarot Cloth
at
New Moon Tarot and Botanicals
by
Puisun
Many thanks to such marvelous crafters!